A new species of the wild orchids was recently discovered and identified by an expeditionary team of Chinese and US botanists when sorting out the specimens collected from a wildlife survey conducted in 2004 in Sichuan Province.
  The field investigation is part of a research project "Research of the Origin and Revolution of the Floral Diversity in Hengduan Mountains," funded by the National Natural Science Foundation of China.
  Named Cypripedium bouffordianum Y.H. Zhang & H. Sun, the new orchid was discovered in its native habitat in Xiangcheng (Qasgcheng), a backwater county located at the southwest corner of Garze Tibetan Autonomous Prefecture of southwestern China's Sichuan Province. Being similar with its cousins C. guttatum and C. yatabeanum in morphology, the new species is featured with a corolla in pure white and a late flowering time. The discovery and its taxonomic research have been published in Ann. Bot. Fennici, 43:481-483.
  According to plant taxonomists, the genus of Cypripedium is a congregation of the popular ornamental flowers in the floral kingdom and it has 45 species across the world today, including 32 endemic to southern China. The identification of the new species in Sichuan is of special significance in further tapping the potential in China's undomesticated floral resources.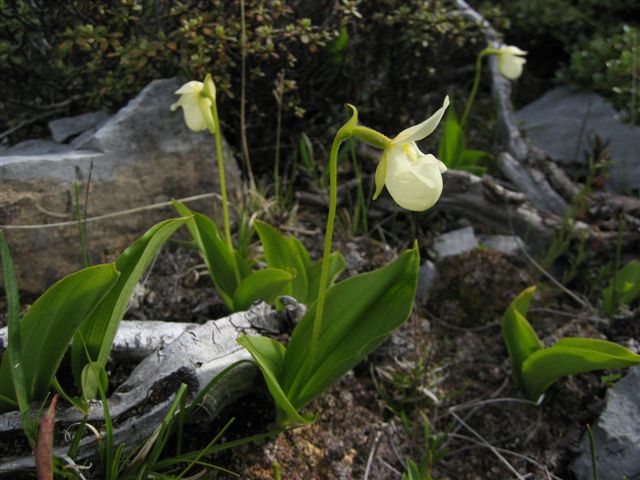 Photographed by Prof. Sun Hang