KUNMING, 6 March 2016 – At the Mountain Futures Conference held in Kunming, China, stakeholders in the world's mountainous areas put their backs into the Mountain Futures Initiative, which seeks to combine tradition with scientific research in order to upscale sustainable practices for the future of the world's mountainous regions.
The Mountain Futures Initiative (MFI) was proposed during the Conference by World Agroforestry Centre (ICRAF) and three institutes of Chinese Academy of Sciences (Kunming Institute of Botany, Institute of Mountain Hazards and Environment, and Institute of Geography Sciences and Natural Resources Research).
The Initiative will focus on three mechanisms: Exploring smart, grassroots ideas and innovations of a good Anthropocene that help people cope with a changing climate in the mountains. Building multi-stakeholder research-for-development platforms. Scaling up good practices that are aimed at sustainable livelihoods, environmental integrity and social justice.
"Our current visions of the future are often dystopian, focusing too much on what will go wrong," said the principal scientist and regional coordinator Dr. XU Jianchu from ICRAF, "instead, the MFI wants to combine local knowledge and scientific research to support innovations in knowledge, technology and institutions for a brighter mountain future."
Participants believe China ought to take an exemplary role in developing better futures for mountainous regions, as China is a 'mega-country'—both in terms of mountainous areas and population.
The Initiative echoes the Chinese government call for joint action and south-south cooperation within the Belt and Road (B&R) Initiative.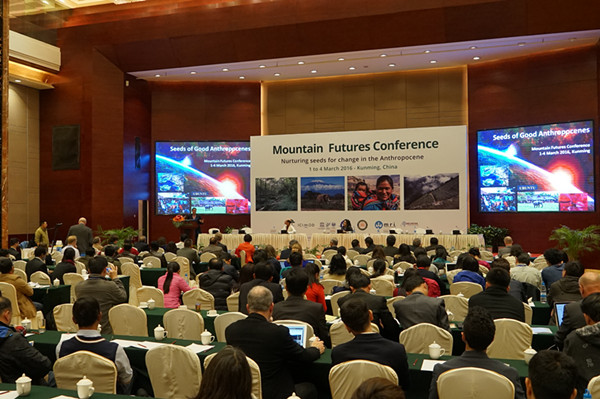 The Mountain Futures Conference (Image by KIB)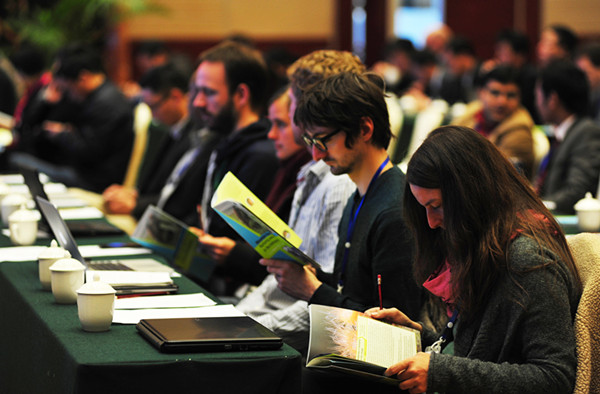 The Mountain Futures Conference (Image by KIB)
Group Photo (Image by KIB)
Contact:
Prof. XU Jianchu
Email: jxu@mail.kib.ac.cn
Tel: +86 871 6522 3355
Key Laboratory of Economic Plants and Biotechnology
Kunming Institute of Botany, Chinese Academy of Sciences
The Mountain Futures Conference was co-organized by: United Nations Environment Programme (UNEP); United Nations Educational, Scientific and Cultural Organization (UNESCO); the International Centre for Integrated Mountain Development (ICIMOD); the Centre for Development and Environment at the University of Bern (CDE); the University of Central Asia; the Mountain Research Initiative. It was funded by the International Development Research Centre (IDRC); the Swiss Cooperation Office (SDC); Partnerships for Community Development (PCD) among others.