The Sino-German symposium "The Yunnan Biodiversity Hotspot Project – program, objectives, and application" was held in Dresden, Germany from 1st April to 8th April 2016. 44 representatives from 10 research institutes and universities around the world participated the symposium. The major objective for the symposium was to discuss the research outline and content for the research areas of Geology, Phytogeography, Phytopaleontology and Molecular Biology. In addition, participants also discussed the preproposal that submitted to the Germany and Chinese National Science Foundations in 2016.
Prof. SUN Hang from Kunming Institute of Botany (KIB), Chinese Academy of sciences (CAS) introduced the current situation and research progress for Yunnan Biodiversity. A Memorandum of Understanding (MoU) was signed between KIB and Senckenberg Research Institute and Natural History Museum Frankfurt, Germany. The MoU aims to enhance cooperation in the areas of scientific research, expert exchange and international collaborations.
During the symposium all participants visited the Messel Pit Fossil Site, the world Heritage Site and collected number of plant fossils for research purposes.
Dr. HUANG Yongjiang from KIB/CAS also invited for this symposium.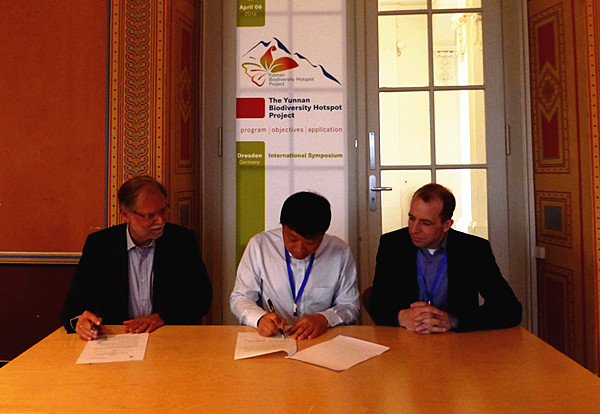 MoU signing ceremony (Image by KIB)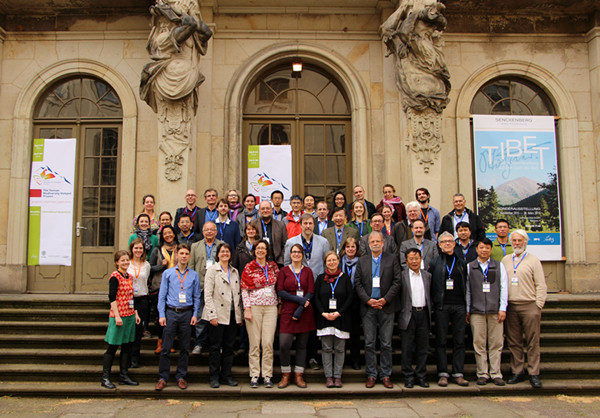 Group Photo (Image by KIB)