Delegation of Botanic Gardens of Toyama, Japan leaded by Dr. Masashi Nakata visited Kunming Institute of Botany, Chinese Academy of Sciences(KIB/CAS) on 11th May, 2016.
This year is the 20th anniversary for the Sister Relationship between Botanic Gardens of Toyama (BGT) and KIB (the agreement was signed in 1996). As one of the memorial event for the 20th anniversary, 15 members from BGT made a trip to Kunming and visited KIB.
Prof. Dr. SUN Hang, Director of KIB, briefed delegation of BGT about the history of research cooperation and scientific exchanges between KIB and BGT. Since 1993, 16 KIB staffs have worked in BGT more than one year, and 30 made a short visit to BGT. Furthermore, 20 staff from BGT visited KIB for research cooperation on the areas of Rare and Endangered plants, Begonias, Camellias etc.
Dr. Masashi Nakata, Director of BGT introduced the purpose of this visit. Besides the mutual staff exchange, BGT had more than 600 Yunnan plants import from Kunming via KIB.
Apart from two BGT staff, 13 delegates are from the Association of Fiends with BGT. This association plays an important roles in horticultural management and public education of BGT daily operation. The association organizes activities that related to Mushroom, Plant Scientific Painting, Plant Survey and Identification and Volunteers work. He also pointed out that this visit to Yunnan of China is also organized by this association, to commemorate the 20th anniversary, this is the 3rd time the members from this Association visited Yunnan.
The delegate also visited the Germplasm Bank of Wild Species, the newly developed Green Houses, and had a group photo in front of Parakmeria yunnanensis that planted in 1999 by the members of BGT.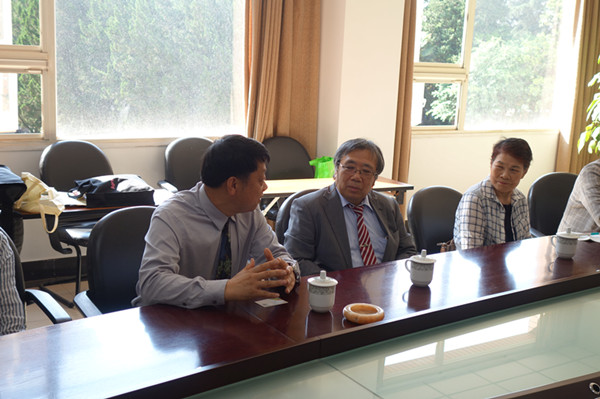 Welcome meeting (Image by KIB)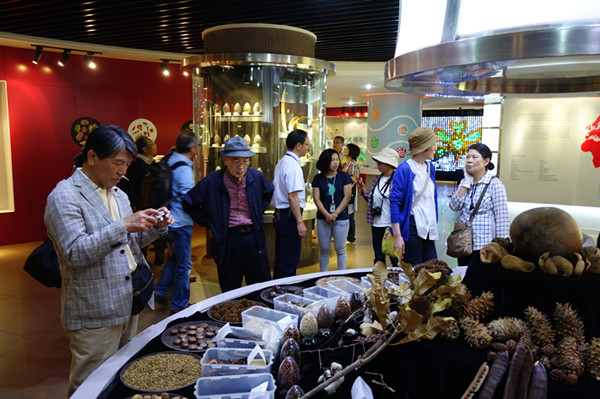 Germplasm Bank of Wild Species (Image by KIB)
Group Photo (Image by KIB)