The introduction of highly active antiretroviral therapy (HAART) has resulted in a profound reduction in morbidity and mortality from AIDS. However, the emergence of drug-resistant HIV-1 strains and drug side effects, such as long-term toxicities, drug-drug interactions, and individual intolerance for chronic antiretroviral agents, creates a pressing need for novel anti-HIV-1 agents with unexplored molecular targets.
ZHAO Jinhua's group from Kunming Institute of Botany, which has been set up since 2010, has been committed to discover innovative drug candidates from the active natural products which are safe, effective and have clear mechanism of action. One of their interests is to discover natural anti-HIV drug candidates with new structures and novel targets for their mechanisms of action. For the discovery of new anti-HIV natural products, this group has conducted a systematic chemical study for more than ten kindsmaterials form Chinese herbal medicines, and obtained a series of glycosaminoglycan-like compounds with novel chemical structures. Structural modifications and structure-activity relationship studies of some active compounds were well carried out. Parts of the research results have been published in the top 15% of SCI journals (Marine Drugs, 2013, 11: 399-417; Carbohydrate Polymers, 2012, 87: 862-868; Marine Drugs, 2012, 10: 1647-1661). Meanwhile, the research group has also focused on the protection of intellectual property rights, and some of the research results have been applied for two invention patents (CN201110114860.4 and CN201110435559.3).
Very recently, Dr. WU Mingyi, master LIAN Wu from PENG Wenlie's group in Sun Yat-sen University and other researchers, using biolayer interferometry technology and other new technologies of modern pharmacological research, they subsequently investigated the molecular mechanism in detail as well as the molecular kinetics of the activity against HIV. Studies found that the series of compoundsexhibit strong activity against X4- and R5X4-tropic HIV-1 infections. The mechanism may be related to targeting CD4i of gp120, which results in inhibition of HIV-1 entry. SAR studies suggested that the unique sulfated fucose branches account for the anti-HIV-1 activity. The molecular size and present carboxyl groups may also play important roles in the various activities. Notably, several derivatives showed higher anti-HIV-1 activities and much lower anticoagulant activities than those of heparin. Their data supports the further investigation of FG derivatives as novel HIV-1 entry inhibitors targeting CD4i. The results have been published online in Biochimica et BiophysicaActa- General Subjects (Biochimica et Biophysica Acta 1830 (2013) 4681–4691). (http://www.sciencedirect.com/science/article/pii/S0304416513002638)
This work was funded in part by the Yunnan Provincial Science and Technology Department in China (Nos. 2010CI116, 2012BC011 and 2012FB177), National Natural Science Foundation of China (No. 81102372), Outstanding Technical Talent Foundation of the Chinese Academy of Sciences and West Light Foundation of the Chinese Academy of Sciences. Additionally, in vitro anti-HIV compound screening studies have been supported by ZHENG Yongtang's group from Kunming Institute of Zoology, CAS.
Figure 1.Structures and preparation of a series of compounds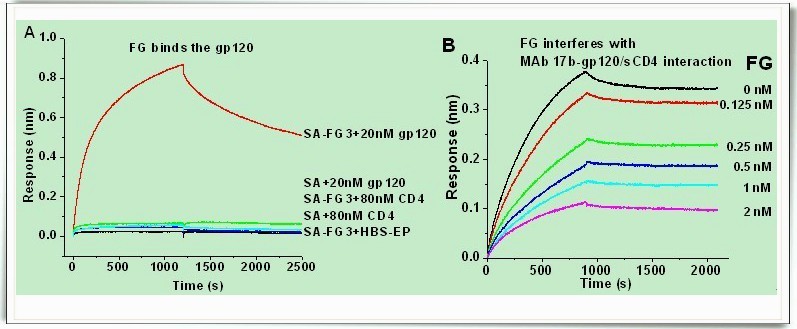 Figure 2. Molecular mechanisms for anti- HIV-1 activity of compound