Natural Products and Bioprospecting (NPB) has made an important progress. The journal has been accepted for inclusion in Emerging Sources Citation Index (ESCI). ESCI is an edition of Web of Science provided by Thomson Reuters, which includes high-quality, peer-reviewed publications of regional importance and in emerging scientific fields. After indexed in ESCI NPB has a certain degree of influence in the international academic community.
Up to now, 2,400 journals have passed an initial editorial evaluation and accepted in ESCI. By pass the evaluation processes and meet the slection ctiterias, those journals should be considered continually for inclusion in products such as SCIE, SSCI, and AHCI.
Under the management of the Chinese Academy of Sciences (CAS), co-sponsored by Kunming Institute of Botany, CAS, China Science Publishing & Media Ltd. (Science Press) and Botanical Society of Yunnan, NPB is indexed in PubMed/Medline, ESCI (Emerging Sources Citation Index), Chemical Abstracts, Google Scholar, DOAJ (Directory of Open Access Journals), OCLC (Online Computer Library Center) and Summon by ProQuest.
After number of achievements within those years, NPB will provide a platform to share and communicate information in research of natural products, and allowed for more scientific discussions and experiences exchange.
The home page for NPB is: http://www.springer.com/life+sciences/biochemistry+%26+biophysics/journal/13659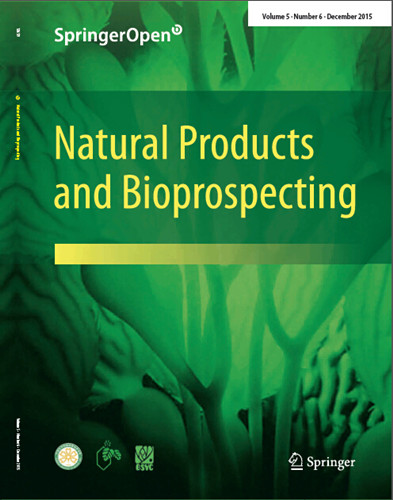 Cover Page
Contact:
State Key Laboratory of Photochemistry and Plant Resources in West China
Kunming Institute of Botany
ZHANG Ling
Email: zhangling@mail.kib.ac.cn