A book named "The Way to the Sacred Land: Cherishing the wildlife and traditional culture of the Kailash Sacred Landscape" has been formally published recently. This book is a product of the Kailash Sacred Landscape Conservation and Development Initiative, which is facilitated by the International Centre for Integrated Mountain Development (ICIMOD) and Kunming Institute of Botany, Chinese Academy of Sciences (KIB).
This book presents important findings from the survey of the wild plants and related traditional knowledge in the Kailash region (Burang county of Ngari prefecture in the Tibet Autonomous Region of China).
This book shows number of cases that many alpine plants have adapted to the harsh environment over millions of years, but they are vulnerable to human disturbance. For example, the seeds of Saussurea spp. will only sprout under very specific condition, the plant takes five to six years to reach maturity, and it flowers and fruits within a very short periods. If the plant is harvested during the flowing and fruit period, or by removing the whole plant from the soil, it can rapidly disappear.
Kailash region possess unique bio-cultural diversity. This region has important symbolic meanings, which has been highly valued by Hindus, Buddhists, and Jain and Bon believers. In the context of climate change and globalization, local biodiversity and traditional culture has been threatened.
Important species can become endangered through ignorance and unthinking behaviour. The authors hope this book will help raise awareness among the general public of the unique biodiversity and profound traditional culture of this splendid landscape.
Moreover, if anyone interested in access to and use of biological resource and associated traditional knowledge in the Kailash region for non-profit or commercial purpose, including research, collection, export and bioprospecting, should refer to "Prior information consent" and the Mutually Agreed Terms under the convention on Biodiversity and the Nagoya Protocol.
Cover page (Image by KIB)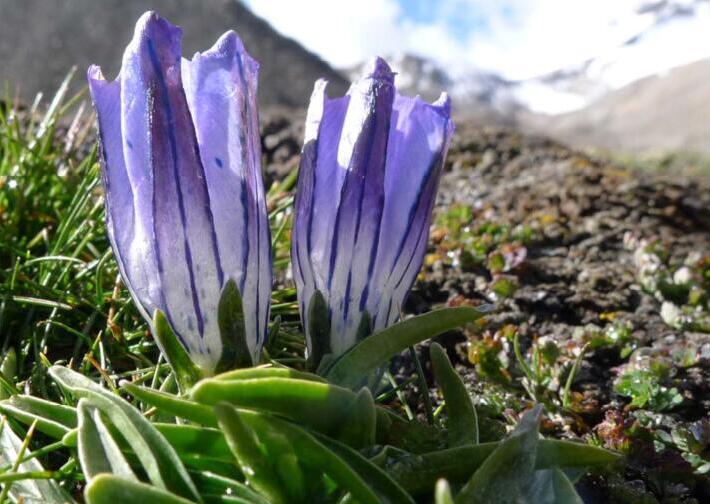 Gentiana farreri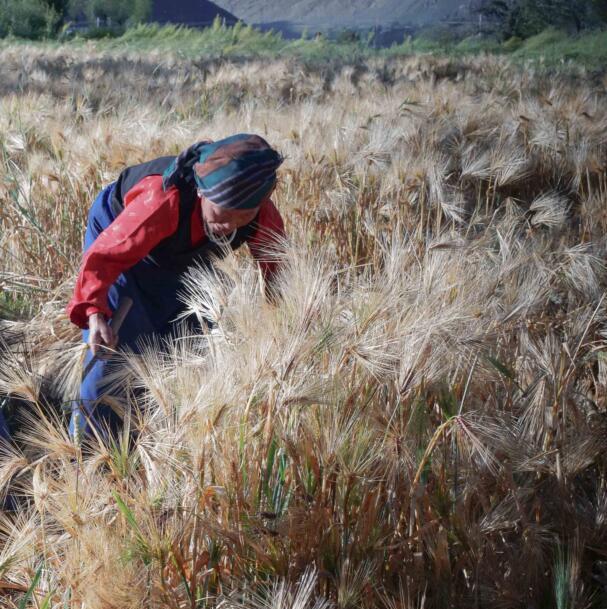 Barley (Hordeum vulgare var.nudum)
Contact:
Dr. FU Yao
Email: fuyao@mail.kib.ac.cn
Tel: +86 871 6582 2863
Key Laboratory of Economic Plants and Biotechnology
Kunming Institute of Botany, Chinese Academy of Sciences