The Chinese version of International Code of Nomenclature for Algae, Fungi, and Plants (Shenzhen Code) has been published in November 2021 by Science Press, Beijing. Prof. DENG Yunfei of Chinese Academy of Sciences (CAS)' South China Botanical Garden, Prof. ZHANG Li of Fairy Lake Botanical Garden, Shenzhen, and Prof. LI Dezhu of CAS Kunming Institute of Botany, jointly translated this Code. The Code was revised and adopted by the XIX International Botanical Congress in July 2017 in Shenzhen, China, and the English version was published in 2018 by Koeltz Botanical Books on behalf of the International Association for Plant Taxonomy (IAPT).
An important change in the Shenzhen Code is the establishment of a separate Chapter F (Names of organisms treated as fungi). This chapter has been superseded by the San Juan version adopted in July 2018 in Puerto Rico, and the Chinese version includes it as an appendix at the end of the book.
The Chinese version is exclusively based on English version and can be used as a reference for researchers, teachers and graduate students engaged in the taxonomy of algae, fungi and plants and related disciplines.
The publication of this book was supported financially by the Fairy Lake Botanical Garden, Shenzhen, China.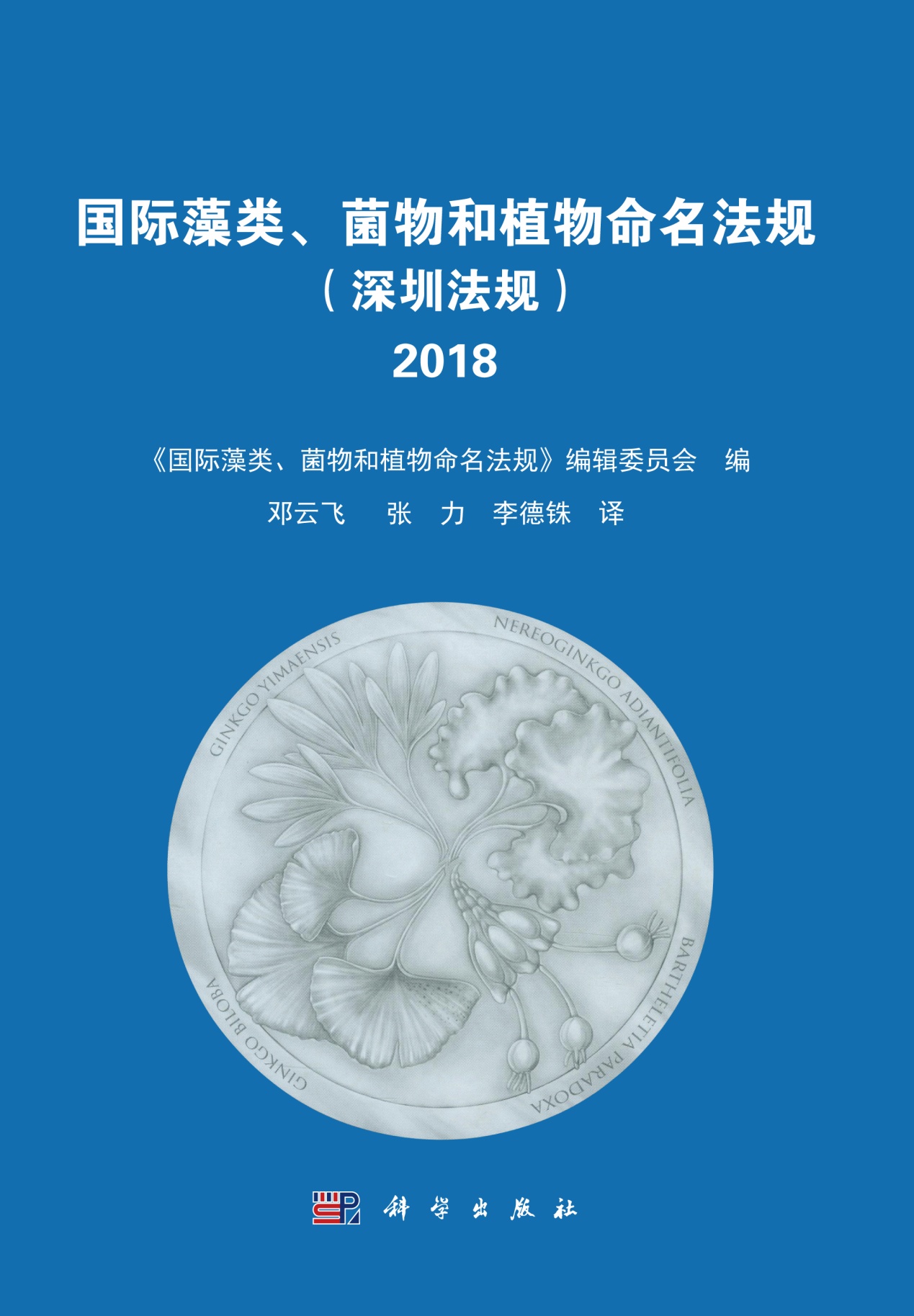 Book Cover (Image by KIB)
(Editor: Yang Mei)